Tuesday, November 30th
25% of our Total Sales, in-store & online will be Donated
We have chosen Carizon Family and Community Services, a local nonprofit who strives to "help families thrive in their communities by strengthening their mental health and wellbeing". We think this is a mission that is always worth supporting.
www.carizon.ca Learn more or donate directly
Please join us Tuesday in lifting up our community by building up each other. Come on in to the store or click on the link above to shop online. Thank you!
Give the gift that brings Joy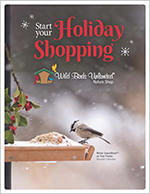 Our store is well stocked with items to delight for the nature or wild bird enthusiast.
Shop anyway you like:
In-Store, by Telephone & Online
We are now open Fridays until 6pm and Sundays 12pm-4pm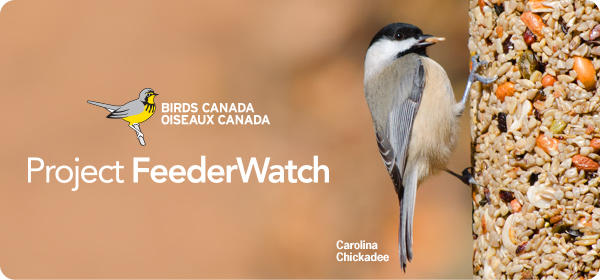 Wild Birds Unlimited is Sponsoring
Project FeederWatch
Project FeederWatch is a winter-long survey of birds that visit feeders across North America. FeederWatchers periodically count the birds they see at their feeders from November 13th through early April and submit their data. This helps scientists track broadscale movements of winter bird populations and long-term trends in bird distribution and abundance.
Anyone interested in birds can participate - including children, families, individuals, classrooms, retired persons, youth groups, nature centers, and bird clubs. You can count birds as often as every week, or as infrequently as you like: the schedule is completely flexible. All you need is a bird feeder, bird bath, or plantings that attract birds. Click here to join.
Project FeederWatch is operated by the Cornell Lab of Ornithology and Bird Studies Canada.
About shopping our store -
We continue to respect social distancing and welcome 7 customers into the showroom at one time. Masks are mandatory and hand sanitizer by Kalaya (Cambridge) or your own, is to be used upon entering. We are cleaning high-touch surfaces regularly. Your health and that of our team members and our families remain our top priority.

If you prefer to shop online, curbside & in-store pickup and free* delivery within the Tri-Cities is available, on *orders over $99, before tax. See details by clicking "Shop Online" on this page.

Free Shipping* on orders over $99 before tax (some *exclusions apply) Call the store for details.
---