Wonderful World of Water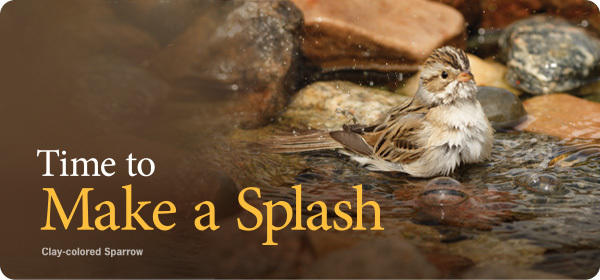 Water is one of the most important elements you can offer the birds in your yard. Bathing helps the birds keep their feathers in top-flight condition. As well, during high temperature periods, birds rely on water for hydration - as they are unable to sweat, they will pant to release heat, resulting in an increased rate of dehydration. Not only will birds drink and bathe in your bird bath, during times of high heat and drought, you may find many other animals accessing this critical resource.
Whatever the environmental conditions are in your area, water is always essential. As a source of hydration or for bathing, bird baths will attract a wide variety of birds that may not visit your feeders providing fun viewing and the knowledge that you are helping the birds.
Below are a selection of bird baths available in-store.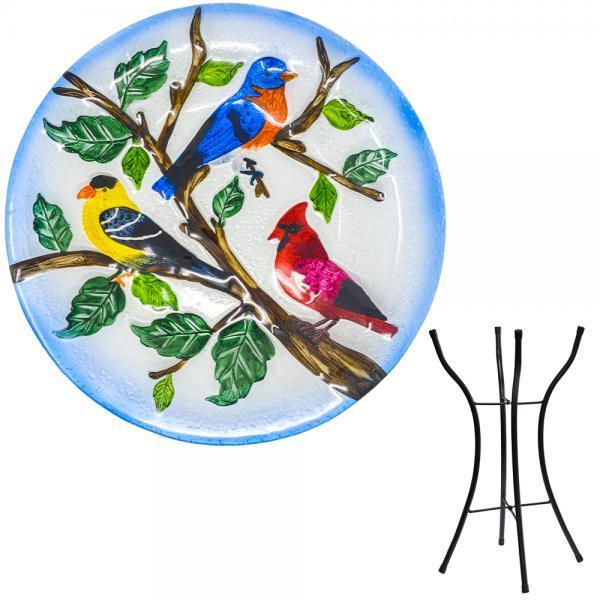 Glass Bird Trio Bird Bath with stand: This beautiful glass bird bath is 16" in diameter and comes with a stand.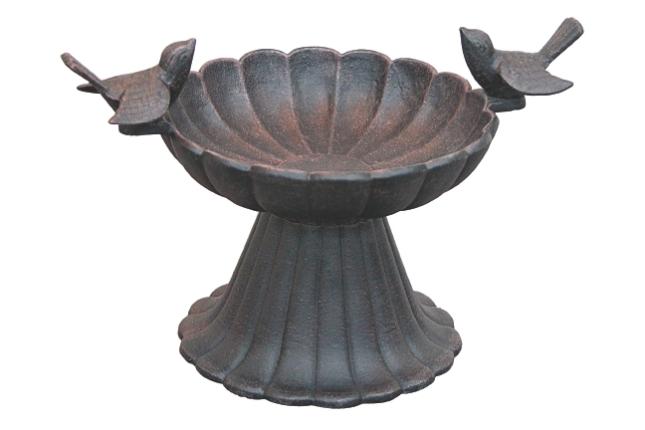 Two birds aluminum bird bath: This durable bird bath stands at 6" with an 8" diameter bowl. Place on a patio table or in your garden and offer a safe bathing option for the birds.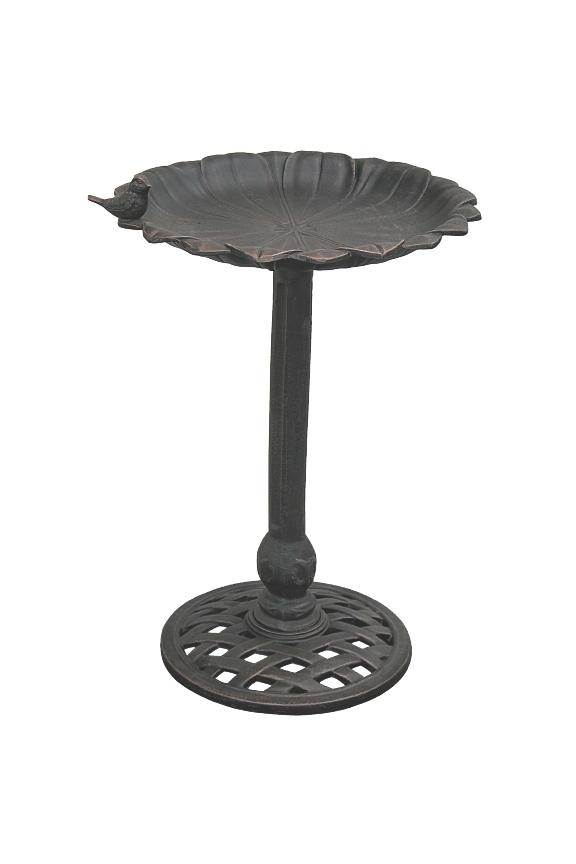 Reflections aluminum bird bath: This sturdy and decorative bird bath features a 2" deep bowl with a delicate flower design. A small aluminum bird sits on the side of the bath. 27" tall with a 19.5" diameter bowl.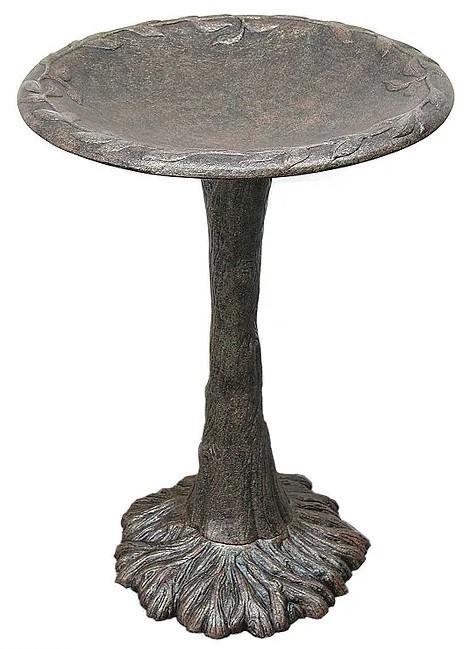 Classic Tree Bird Bath: Another style of aluminum bird bath. This one features a 20" bowl with a rim encircled in a simple leaf pattern. The base resembles a tree trunk with the roots trailing along the bottom pedestal.